nib Health Insurance App
[DRAFT]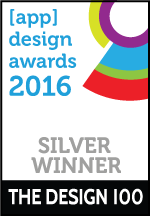 Project Overview
nib is one of Australia's fastest growing health insurers providing health and medical insurance to more than one million Australian and New Zealand residents. Outware Mobile and nib have been working together for over four years on the nib iOS and Android apps. Since its launch in 2012, the apps have been downloaded almost 300,000 times. Our latest update has brought the user interface up to date with leading edge design thinking and incorporate some exciting new technologies, such as Touch ID, as well as making the app compatible with the latest devices and operating systems.
Project Commissioner
Project Creator
Team
Outware Mobile & nib Health Insurance
Project Brief
nib believes that health insurance should be easy to understand and easy to use, wherever you are. In today's mobile society, the app is an essential tool for customers to use when they need to transact with nib. Designed to be an additional and convenient channel for customer interactions, the app empowers users to make claims and manage their account details quickly and easily.

The mobile app is one of many channels available to nib customers, alongside a customer service call centre, website and retail centres. Key to the project brief was to develop an app that provides an improved user experience by offering complementary services to existing customer touch points. While the contact centre and retail centres provide rich customer service experiences for more complex interactions, the app specifically caters to routine and simple transactions with a focus in making these as simple and easy as possible.

Project Need
nib was the first health insurer in Australia to enable customers to make claims via a mobile platform. Since it was first released, the nib app has enabled customers to claim on their health insurance by simply using their smartphone to take a photo of their receipt. This not only saves time, but also means customers no longer need to visit a retail centre or fill out lengthy forms to make a claim.

With change being the only consistency when it comes to technology, it is essential to ensure the nib app stays ahead of the game and improves on existing service offerings by integrating new technologies and design principles. The latest update to the nib app is Touch ID login and a refreshed user interface design.

Touch ID is a fingerprint recognition feature on the latest iPhones and iPads. On the nib app, it enables customers to login quickly and easily without the need to remember lengthy and complex passwords.

The latest user interface design moves away from the previously skeuomorphic look, and incorporate modern conventions of flat design. Given the level of information the app displays, this new design provides a more streamlined and intuitive user experience. We did this by applying platform conventions that users are familiar with, and creating hierarchy, meaning and focus through the use of colour and typography. Motion, feedback and transitions are coherent and appropriate to the context.
User Experience
The nib app is designed to help customers perform their most common and straightforward transactions. From logging in using Touch ID, to making a claim by simply taking a photo, checking claiming balances or updating personal details, every interaction with the app is designed to be as simple and intuitive as possible. For more complex questions or transactions, such as hospital visits, users are encouraged to contact the nib contact centre or visit a retail centre to receive a more personalised advice and services.

nib regularly surveys customers across all their service channels and uses a Net Promoter Score (NPS) to measure performance and continuously improve the customer experience. The surveys have found that customers who use the mobile app have a significantly higher NPS score than those who use the website.

Project Marketing
The nib app is marketed to all existing customers through various channels including eDMs, nib website and digital screen in nib retail centres.

A retail version of the app is also available in all nib retail centres to enable customers a self-serve option. This not only reducing queuing in the centres, it has also been a great way to introduce and promote the many time-saving features of the app to current and potential customers.

Project Privacy
The latest app upgrade app integrates Touch ID access, so customers no longer require a password to log in. This addition limits instances of privacy breaches and means only the individual and unique fingerprint of customers will grant them access to the app.

nib is committed to protecting the privacy and any personal information of its customers. nib complies with the Privacy Act 1988 (Cth) and applicable health records laws. The nib privacy policy is available at: https://www.nib.com.au/legal/privacy-policy

From ground-breaking apps accelerating medical research to apps helping consumers make healthier choices, we're looking for apps that are making health information and medical services more accessible to all.
More Details